Receiving my Jr. Master Gardener Certificate 2007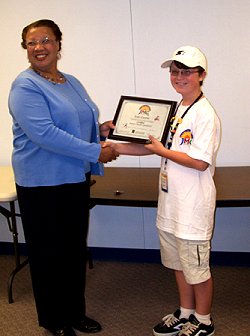 2009 I received the Jr. Master Gardener National Youth Excellence Award
at the National Master Gardener Conference in Las Vegas.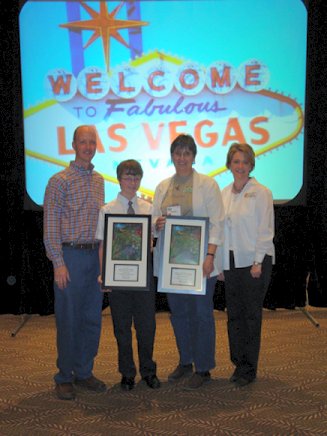 In 2009 I received my Certified Square Foot Gardening Teacher's Certificate from Mel Bartholomew, the Author and Creator of the Square Foot Gardening method.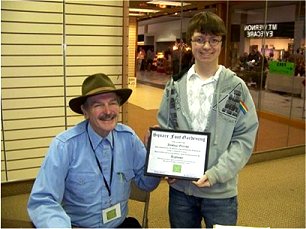 In 2010 I received the Illinois Governor's Volunteer Service Award for Youth in Education.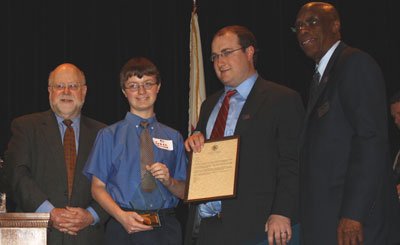 In 2010 I received a Certificate of Recognition of being one of 13 individual statewide to receive the Governor's Volunteer Service Award presented by Representative John D. Cavaletto from the State of Illinois 96th General Assembly * House of Representatives
Michael J. Madigan / Speaker of the House
Mark Mahoney / Clerk of the House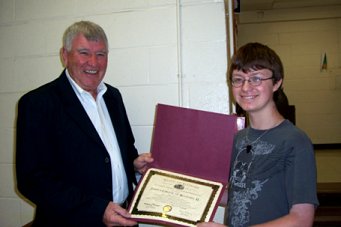 In 2010 I received recognition from the Mayor of the city of Mt. Vernon for my Volunteer work.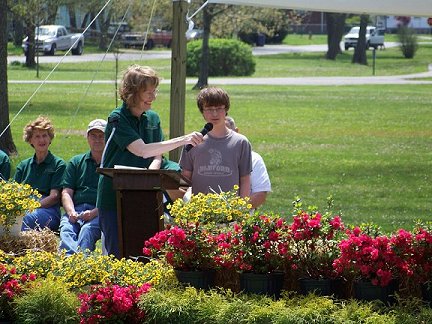 I've also had the pleasure of meeting Roger Swain also know as 'the man with the red suspenders'
PBS's popular gardening program 'The Victory Garden'.
We had breakfast together, and talked about gardening.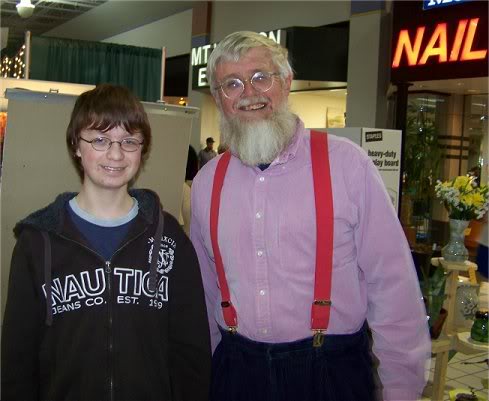 Read more about Roger and the Victory Garden

In 2012 I talked about my Certified Illinois Herb of the Year Garden with Deborah Lee

at the Midwestern Herb and Garden Show.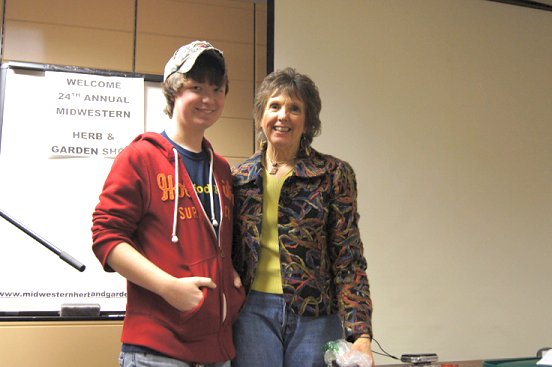 Deborah Lee Ph.D. Health Unlimited, 3729 N 36th, Quincy, IL 62305

http://www.healthunlimitedplus.com/
4H Jefferson County Fair 2012
My English Angora Rabbit CoCo won First Place Ribbon for Senior Buck, Best of Show, Grand Champion Ribbbon, and I won 1st Place Showmanship Ribbon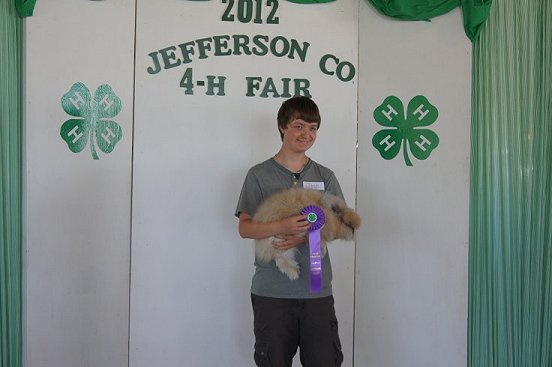 CoCo
Be sure to check out all my English Angora Rabbits on my Rabbitry page.